Kareem Abdul-Jabbar: 'History is often far more complex, multi-layered, and diverse'
Former professional basketball player, historian and social injustice advocate Kareem Abdul-Jabbar on Black Patriots of the Civil War, the documentary series that he executive produced and narrated.
Black Patriots of the Civil War, examines one of the most debated and intense periods in American History. The series takes viewers through an evolution of African American involvement over the course of the Civil War. It sheds light on some of the most heroic and significant figures of the time including escaped slaves and abolitionists: Harriet Tubman, Robert Smalls and Frederick Douglass.
The film also explores stories from the 1st Kansas Coloured Volunteer Infantry Regiment and the most celebrated regiment of black soldiers during the Civil War, the 54th Massachusetts Infantry Regiment.
Sky HISTORY: What are some of the biggest lessons that you want viewers to learn from watching 'Black Patriots'?
Kareem Abdul-Jabbar : That history is often far more complex, multi-layered, and diverse than what they may learn in school. There is still a lot of pressure in some states to minimize or altogether erase the contributions of African Americans to American history. This documentary will not only bring respect for all that Black patriots did but also bring pride among Black children who are learning about their heritage for the first time.
Do you and your family have any personal connections to the American Civil War?
My family emigrated after the Civil War, but I am descended from slaves. More than that, every Black person in America has a personal connection to the Civil War in that it still dramatically affects every aspect of our daily lives.
Who are some of the most inspirational figures that are covered in the show?
There are so many remarkable people featured that it's difficult to narrow it down. But I've always appreciated the sheer audacity of Robert Smalls who stole a Confederate ship and piloted it past four military checkpoints before delivering it to the Union. I also remain amazed by all the Harriet Tubman did as a spy, military commander, and especially in her many, many trips to the South to keep freeing slaves.
Can you tell us about the significance of the 1st Kansas and 54th Massachusetts regiments and they were so inspirational to many?
These were the first two all-Black units in the Union Army, formed after the Emancipation Proclamation. The 54th was portrayed in the film Glory. The bravery they displayed in combat changed a lot of minds about the fitness of Blacks to serve in the military.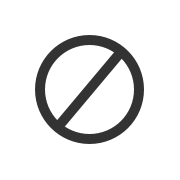 Although this series is based on the American Civil War, how will its lessons translate to non-American audiences?
Today many countries face the same turmoil that America faced then. People are divided into two camps: those afraid of immigrants, People of Color, women, and other marginalized groups who seem to be gaining more power, and those who are looking toward a more inclusive and diverse future. The fear the first group has of losing their power position causes conflict, sometimes even violence. There are many lessons to be learned about not going down the same road we did and of making social changes before it becomes too late.
Are there other stories about 'Black Patriots' from American history that you want to tell in the future?
Yes. There is no shortage of overlooked Black people's contributions so we have many more stories ahead of us.
Black Patriots is available on all catch-up services.