Sniper: Deadliest Missions
Videos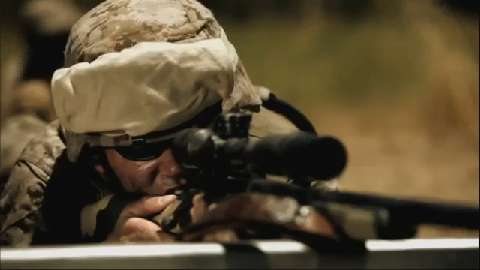 Sniper vs. Sniper is a deadly game no matter how you slice it.
World's Deadliest Snipers introduces the world's top-ranking snipers, taking us on a personal journey through the deadliest missions that only the best can survive.
The daring British Commandos, perfecting their use of camouflage and stalking, cleared the hedgerows at Normandy. The Red Army Snipers of Russia, known for their patience and stealth, helped to break the siege of Stalingrad alongside the men of the Red Army, the little-known women snipers proved themselves a force to be reckoned with, while the tools, tactics and techniques have all evolved, the world-class sniper's courage and instinct span time.
Where to Watch
Sky: 529 & 530 (+1)
Virgin Media: 234
BT: 432
The duck stops here!
Brand new episodes exclusive to HISTORY. You'd have to be quackers to miss them.
Ax Men
Risking their lives everyday, the Ax Men are back for a bone-crushing new series.