Pearl Harbor: 24 Hours After
Videos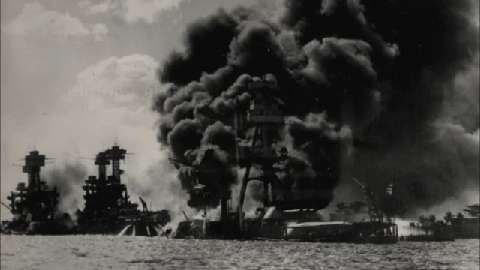 Without pause or hesitation Roosevelt delivers the long awaited speech to the world in response to the attacks on Pearl...
Pearl Harbor: 24 Hours After
Pearl Harbor: 24 Hours After examines the pivotal events that occurred after President Roosevelt received the call that Pearl Harbor had been attacked on 7 December 1941.
Author Steve Gillon (The Kennedy Assassination: 24 Hours After) has unearthed new evidence from the FDR Library that reveals the true panic that gripped the White House and shook the nation. This special features new, rarely-seen footage, including film the Japanese had taken of the attack.
Pearl Harbor: 24 Hours After reveals the untold story behind the United States' reaction to the date which will live in infamy.
Where to Watch
Sky: 531
Virgin Media: 273
BT: 330
TalkTalk: 330