Videos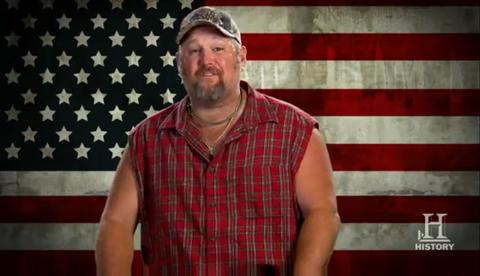 Larry takes a bite out of the big apple but prefers the taste of large weiner
Only in America
Larry the Cable Guy believes the United States of America is the greatest country on the face of the earth and he's out to prove it. In Only in America with Larry the Cable Guy, Larry crosses the nation, going totally off the beaten path to find the people, places and things that define this nation's unique history.
Each episode uncovers amazing facts about America's history. From the story of how moonshine-making during Prohibition gave rise to one of America's most celebrated past times, NASCAR racing to the history of etiquette from Emily Post's heirs in Vermont, complete with a lesson in good manners.
From panning for gold in the hills of California to leading a cavalry charge in a Civil War re-enactment in Virginia, Larry gives history a fun, down-home twist.
Where to Watch
Sky: 529 & 530 (+1)
Virgin Media: 270 & 271 (+1)
BT: 327
TalkTalk: 327